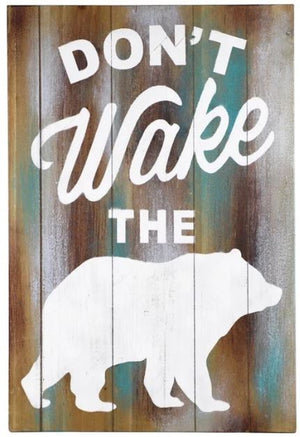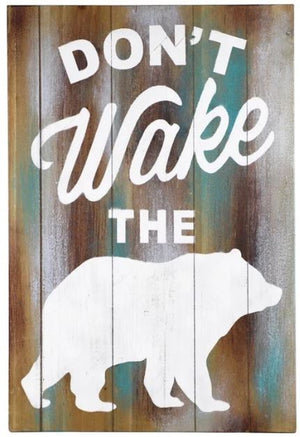 On Sale
Don't Wake the Bear- Wall Decor
This wooden wall decor piece adds a playful element to the home. The washes of turquoise, white, and brown help to liven up the wooden backdrop. "Don't Wake the Bear!" is lighthearted and joyful, adding a cute finish to any wall ensemble or by itself.
Color: Turquoise, White, Brown
Measurement: 15.75" x 23.5"

Care: Wipe clean
Material: Wooden