Sierra Design Studio and its team of professional designers create interiors and homes that are beautiful to behold and durable for the lifestyle of the Sierra.
The designers will take the clients' ideas and help them create the home they desire, based on budget, design, time and their ultimate use of the home. Our team is educated in interior design and also have years of practical experience.
---
DESIGN PACKAGES & REMODELS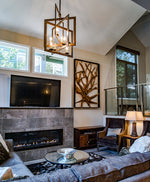 REMODELS - Coming Soon!
From individual rooms to starting over, our team provides everything needed to handle any remodel project.